Why Should You Choose a Mobile Hairdresser in South West London
We all know that a visit to the salon can be a refreshing and rejuvenating experience. But let's face it, the traditional salon routine doesn't always fit our fast-paced lives. That's where the brilliance of a mobile hairdresser comes into play. Today, we'll explore why choosing a mobile hairdresser is all about convenience at your doorstep.
Time is Precious
Life keeps us busy with work, family, and countless responsibilities. Finding the time to schedule and travel to a salon can be a challenge. With a mobile hairdresser, you can kiss those time-consuming salon trips goodbye. Your hairstylist comes to you, saving you valuable time and energy.
Skip the Traffic
We've all been stuck in traffic on the way to a salon appointment, which can be frustrating and stressful. With a mobile hairdresser, you won't have to worry about navigating through traffic or finding parking. Your stylist arrives punctually, ensuring a smooth and hassle-free experience.
Comfort of Your Own Space
There's something uniquely comforting about having your hair done in the familiarity of your own home. You can relax in your favourite chair, listen to your preferred music, and even enjoy a cup of tea or coffee while your hair gets pampered. It's an experience that's all about you.
Personalised Service
Mobile hairdressers are known for their personalised service. They take the time to understand your hair type, your style preferences, and your unique needs. This personalised attention ensures that you receive a hairstyle that's tailored specifically to you.
Flexible Scheduling
Mobile hairdressers often offer flexible scheduling options. Whether you need an early morning appointment before work, a late evening session after a long day, or even a weekend makeover, your mobile hairdresser can accommodate your preferred time.
No More Waiting
Salon appointments often involve waiting—waiting for your turn, waiting for your hair to be washed, and waiting for your stylist to finish with other clients. With a mobile hairdresser, you're the priority. You can start your appointment when it suits you, and there's no waiting around.
Family-Friendly
Mobile hairdressers can cater to the entire family. Whether it's a haircut for your child, a trim for your partner, or a styling session for yourself, your mobile hairdresser can accommodate everyone's needs, all in the comfort of your home.
Special Occasion Perfection
When it comes to special occasions, such as weddings, parties, or important events, having a mobile hairdresser is a game-changer. Your stylist can create stunning looks right before your big moment, ensuring you look and feel your absolute best.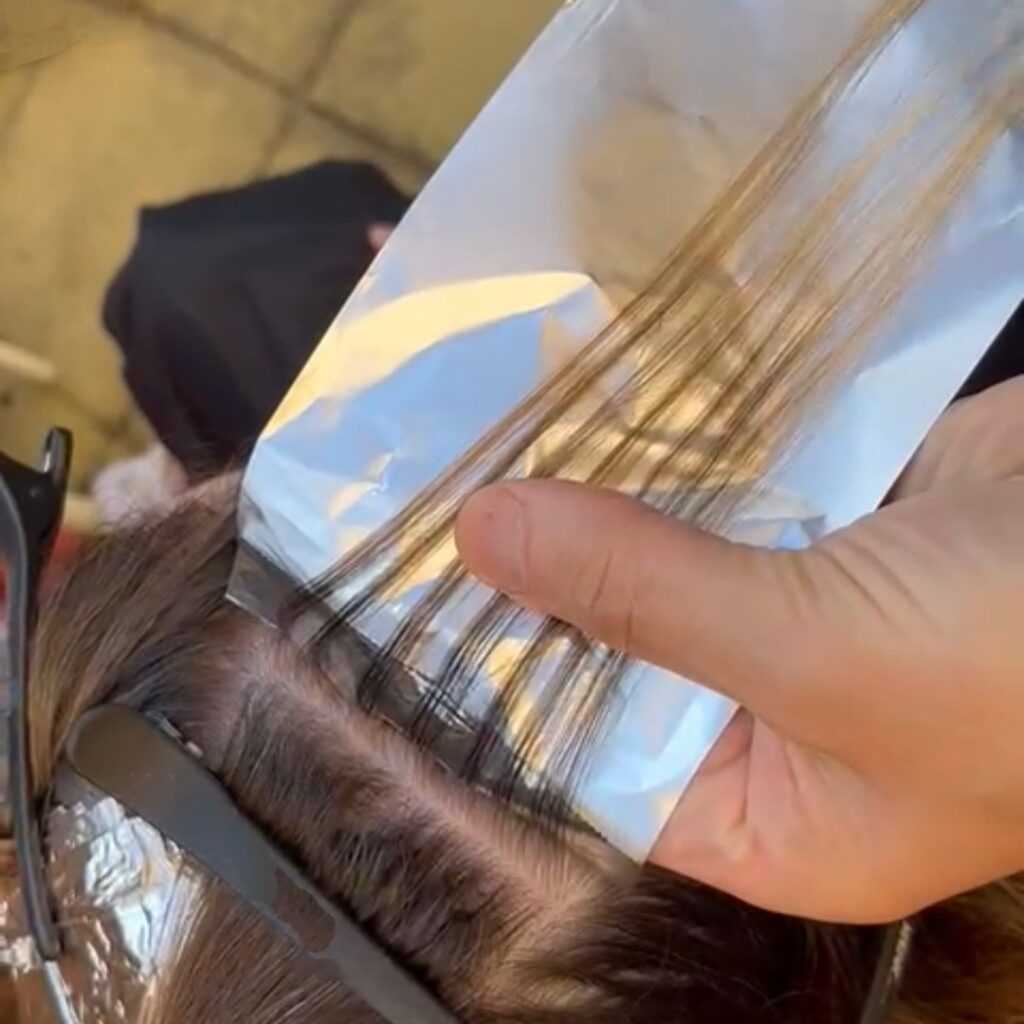 So, as we can see, choosing a mobile hairdresser is all about embracing the convenience of hairstyling at your doorstep. It's a time-saving, stress-reducing, and personalised experience that puts your comfort and needs first. With a mobile hairdresser, you can say goodbye to the hassles of traditional salon visits and hello to an elevated, in-home hairstyling experience. So why wait? Unlock the convenience and ease of having your hairstylist come to you, and enjoy a hairstyling experience like no other.
Choosing AJ Styling: Your Premier Mobile Hair Stylist in South West London
In the bustling world of South West London, finding a skilled and dedicated mobile hair stylist can be like discovering a hidden gem. Allow us to introduce Attilio, the passionate force behind AJ Styling, a name synonymous with top-notch hairstyling and bespoke service.
A Journey Rooted in Expertise
Attilio's hairdressing journey began in the picturesque city of Florence, Italy, where he honed his skills while working at the renowned Carlo Bay salon. Those formative years in Florence provided him with a solid foundation and instilled in him the artistry and precision that are now the hallmarks of his craft.
Upon making the move to London, Attilio joined the prestigious Toni & Guy, where he embarked on a remarkable trajectory, starting as a stylist and eventually becoming the proud owner of a salon in leafy East Sheen. It was during this period that he cultivated his passion for hairstyling and developed an innate understanding of his clients' needs.
A Bespoke Approach to Hairdressing
Fast forward to 2021, a year of transformation for many, Attilio decided to take a different path. His mission was clear: to offer his clients a bespoke and exclusive hairdressing experience right in the comfort of their own homes. This change allowed him to provide 100% of his attention to his valued clients, ensuring that each one received a truly bespoke service.
But who are Attilio's clients, you might wonder? They are a diverse mix of individuals who represent various walks of life. From award-winning figures in the music industry, television producers, and art dealers to those in finance, stay-at-home moms, young professionals, and even a few celebrities, Attilio has had the privilege of styling an array of clients, each with their unique tastes and preferences.
Serving South West London's Finest Neighbourhoods
Attilio's commitment to his clients extends throughout South West London. His mobile hairdressing services cover a wide range of neighbourhoods, including Richmond, Barnes, Fulham, Putney, Chelsea, Mayfair, Chiswick, Wimbledon, Kensington, Marylebone, Hammersmith, Clapham Town, Kingston Upon Thames, Knightsbridge, East Sheen, and Wandsworth.
With Attilio's expertise and dedication, AJ Styling has become synonymous with exceptional hairstyling experiences tailored to the individual. His journey from the heart of Florence to the vibrant streets of London has been marked by a passion for hairdressing and a commitment to making his clients look and feel their best.
So, for those seeking a mobile hair stylist in South West London, choosing AJ Styling is an investment in exquisite haircare delivered with a personal touch.